DSA Cleaning Company provides the leading hard floor cleaning and restoration services in Glasgow Area. Our hard floor cleaning and restoration services are targeted at Glasgow South and Glasgow residents, in general. DSA Cleaning Company uses the best in hard floor cleaning technology to deliver the best possible cleaning results. We will help you restore your floors and save you the expense of replacing them.
From carpets to vinyl, wood and stone, we clean and help restore floors made of these materials. Your floor will look new after we finish the job. Our staff has the skills needed to meet the highest standards of quality. You can see part of our work all over our website and galleries.
We clean a variety of hard floor types, including those that are rare in the floor and carpet business. We focus not only on high-traffic areas but on the areas the customer commends us to work on. Is your floor a walk way? We can deal with that. Your floor will be cleaned and restored if required. Is it a tiled floor? DSA Cleaning Company includes floor tile cleaning services, as well. 
With that being said, DSA Cleaning Company Glasgow also offers heavy duty tiles floor cleaning. These services encompass ceramic, quarry, and stone floors. Do not hesitate to message us if your floor is made of one of these materials. Not all cleaning companies in Glasgow offers such a comprehensive service pack.
We provide advanced stone and hard floor cleaning services. We leverage the latest technology and eco-friendly soaps to bring back the shine to your floor and tiles. We have 15 years in the floor cleaning and restoration field. We focus on all types of hard floors. Replacing a hard floor can be costly, hence the importance of keeping hard floors in perfect condition.
We are leaders in stone and hard floor cleaning thanks to our techniques, special methods, and expertise. Our hard floor cleaning services will guarantee the removal of dirt, grime, and bacteria from the floor.
We cater to commercial and residential facilities.
Curtain Cleaning
Our Glasgow technicians are also versed in curtain cleaning treatments. You will not wait so long until your curtains return to their former condition. We are fast and reliable. We do the cleaning tasks fast without compromising performance. We are DSA Cleaning Company, a business specializing in curtain cleaning and maintenance. Our technicians have over 15 years of experience in the curtain cleaning field. Trust us! Your curtains will look new again!
As a cleaning company, we make sure you feel proud of your clean home. As regards our prices, they are low and competitive. You will not break the bank when paying for this service. We will provide a free quote and schedule a visit. Generally, we arrive at the place one hour after people contact us. We are fast in all senses and we do not waste time.
Curtains must be cleaned and well-maintained to keep on top over time. Curtain cleaning is also important as it reduces the accumulation of dust, mites, and bad odors indoors. Clean curtains lead to a healthier environment.
Curtain cleaning and restoration is no picnic. This job involves taking the curtains down, folding them, and transporting them to our local dry cleaner. On the other hand, the curtain cleaning and maintenance process has other inconveniences. We use the latest technology and the most innovate techniques to bring your curtains back to life. We are curtain cleaning specialists.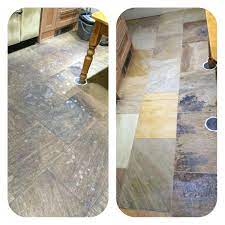 Caring for and protecting curtains can cost money and is an investment that not is not in everybody's head. If this is your case, we guarantee you will change your mind about curtain cleaning services.
Wondering what type of curtains we generally clean and restore? We can actually deal with any type of curtain, no matter the model, material, or brand. We are professionals and have over 15 years in curtain cleaning under the belt. Leave your curtains in our hands, and they will be safe!